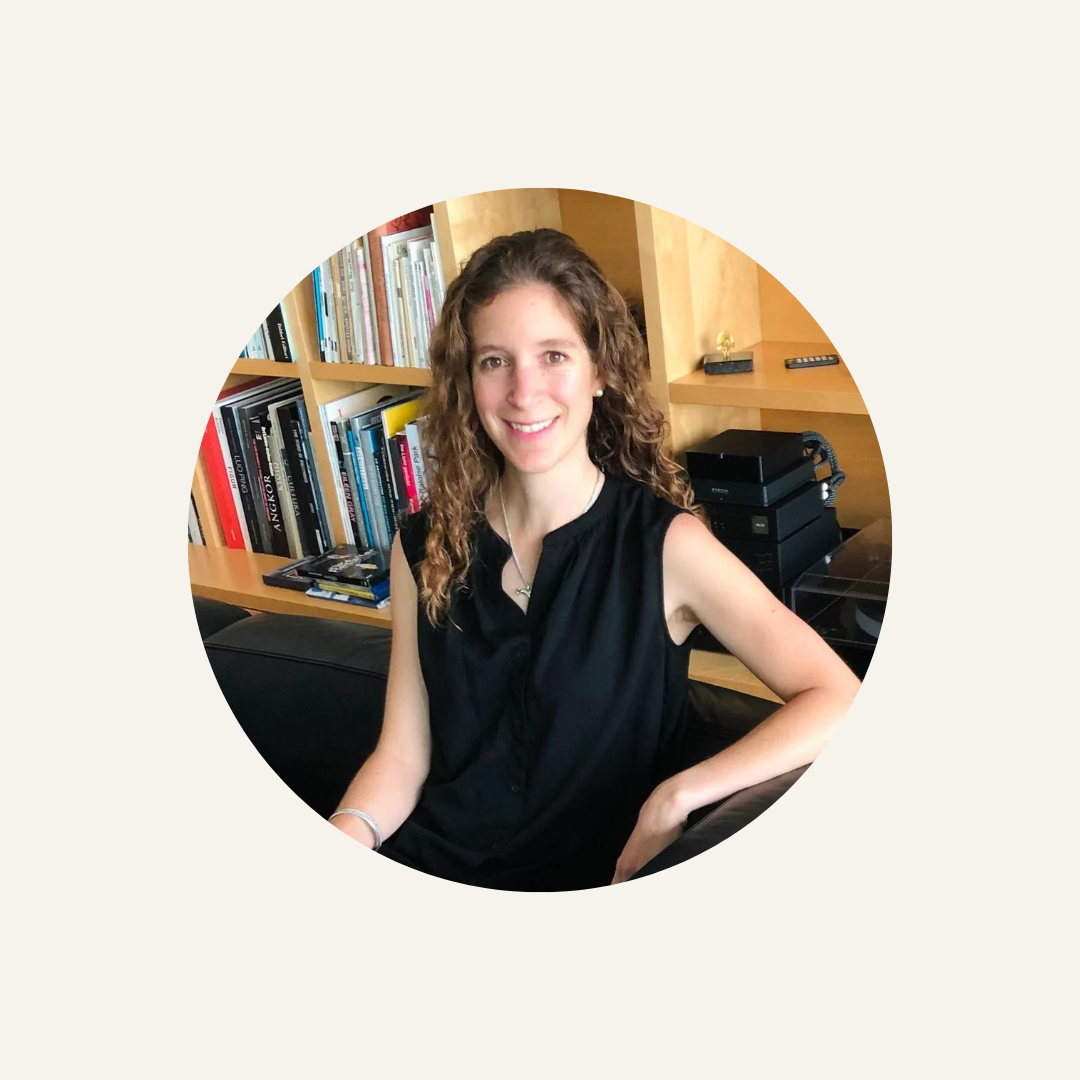 On the Record with Ursina
0 comments
In On the Record, we speak with members of the Precious Sound community about their music truths, precious mementos, and more.  
This week, I spoke with Precious Sound co-founder Ursina about her deep musical roots, most significant memories, and her passion behind Precious Sound. Make room on your playlist, she's got great recommendations. 
The Frequency: What most excited you about Precious Sound's silver, gold, and platinum records?  
Ursina: I am so excited for fans to get to celebrate and cherish their favorite music. There is something spectacular about experiencing music from a gold record - from holding it to placing it on the turntable. I believe these will be treasured keepsakes for music lovers, encapsulating memories and emotions in an everlasting artifact. I can't wait to see fans' reactions.   
The Frequency: What song or artist would you like to see (and hear) on a gold record?   
Ursina: Mozart's Clarinet Concerto in A Major, maybe performed by Sabine Meyer. This was the piece inspired me to become a clarinetist. I grew up around classical music & opera, and Mozart was a favorite, from the Magic Flute to his many concertos. I particularly love the interplay with the violins in the first movement, it brings out the beauty of the clarinet's full range.  
The Frequency: Do you still keep up with playing the clarinet?
Ursina: I stopped playing many years ago, but picked up my clarinet during the lockdown. I learned the first movement of the concerto (though I admit, I have to slow down quite a bit in some sections) and I played it for my dad for his 70th birthday. 
The Frequency: What did music mean to you growing up?   
Ursina: Music was a given. It was part of my life, part of my family, and part of my friendships. My mother and father brought a love for opera and classical music respectively to their marriage, and so from a young age I was surrounded by vinyl, cassettes, and the radio. I was allowed to tagalong to concerts and performances at a young age, I particularly adore the Magic Flute. I got to pick an instrument, the clarinet, and soon joined our town's band with my friends. We were the youngest members, but we loved playing local events, seniors' birthdays, and even at some marching band events. Moving from Switzerland to the US was not easy, but I found new friends in Instrumental Club. While listening to music is highly individual, music has always connected me to others.  
The Frequency: What's an album, song, or piece of music that evokes a precious memory for you?   
Ursina: I love going back to the albums I played in the car when I first got my license. They included Maroon 5's Songs About Jane, Red Hot Chili Peppers' By The Way, Oasis, OAR, and Jack Johnson. My car had one of those CD players in the trunk where you keep forgetting to change the CDs and end up listening to the same songs over and over.  They really evoke those feelings of growing up, and I can't stand shuffling those songs out of order either.  
The Frequency: What role does music play in your life today?   
Ursina: Music accompanies me throughout my day from an upbeat house mix my husband made me for my morning runs to relaxing classical music while I work (I am currently obsessed with these Brahms Cello Suites played by Yo-Yo Ma and these piano pieces by Clara Schumann and performed by Isata Kanneh-Mason). One of the wonderful parts of working on Precious Sound is that I get to discover a lot of new music as part of my daily routine. 
The Frequency: Sounds like a dream job, who are a few artists you have recently discovered? 
Ursina: Recently, I have been really excited about Indigo Sparke's latest album, a collaboration with the marvelous Aaron Dessner. I also adore Kings Elliot, who I saw open for Imagine Dragons this summer. I can't wait to hear more from her.
The Frequency: Do you own a record that makes you particularly proud? 
Ursina: I am proud of our extensive collection of Sidney Bechet albums. We inherited these from my father-in-law so there is another layer of emotion when we listen to the music he adored. Jazz can feel like an intimidating genre, it is hard to know where to start. But Sydney's music immediately makes me feel at ease and has welcomed me into the world of New Orleans Jazz.  
The Frequency: What's your favorite spot to hear music?   
Ursina: I love live music. There is something about the shared experience of listening to musicians perform. I enjoy large stadium tours to intimate spaces like Sunday morning gospel brunch at Ginny's Supper Club in Harlem. Opera has its special fascination starting from the atmosphere of the opera house to the interpretation and costumes.  
The Frequency: What has been the most memorable concert and opera that you have been to? What made them be the most memorable?
Ursina: The Magic Flute at the Met Opera with costumes by Julie Taymor left very vivid memories. I know the music and plot inside out, its music you can bathe in (except the queen of the night aria maybe). Taymor's costumes brought the real magic and transported me to enchanted realm of snakes, princes, and dancing animals. 
0 comments