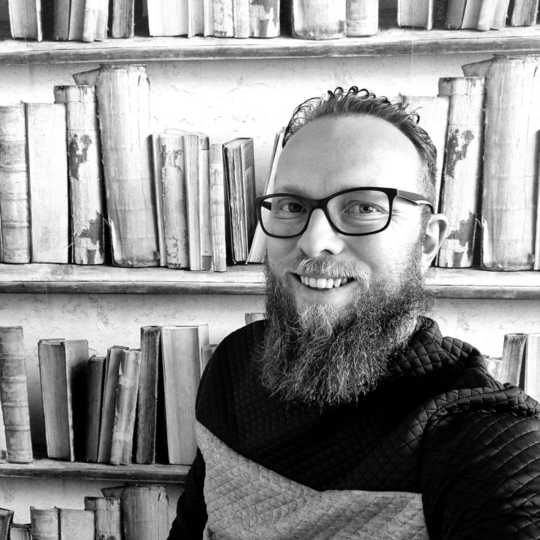 On The Record With Douglas
0 comments
In on the record, we speak with members of the Precious Sound community about their music truths, precious mementos, and more.  
In this edition of On The Record, we sit down with our newest team member, Douglas, our business developer! He is a cheery South African who believes in living life to the fullest and we take a deep dive on how music has made him into the person that he is.
Precious Sound: What most excited you about Precious Sound's silver, gold, and platinum records?  
Douglas Boraine: Being a self-proclaimed tech enthusiast, I have an affinity for innovative technologies that have the potential to redefine the norm. Precious Sound is one such technology that has captivated my attention. The ability to produce not only stunning collector's pieces but also play these records made out of Silver, Gold, and Platinum is simply astounding.   
This technology has the potential to redefine the way we listen to music and appreciate the value of collector's items. With Precious Sound's patented process, fans can now experience high-fidelity sound quality like never before. It is an honor to be part of a team that is pushing the boundaries of what is possible in the industry. Precious Sound's innovative approach is a testament to the power of technology to transform and enhance our lives in unexpected ways.
PS: What song or artist would you like to see (and hear) on a gold record? 
DB: Choosing an artist or song to feature on a gold record is no easy feat, but if I had to pick one, I would go with the funky and soulful sounds of Bruno Mars and Silk Sonic. Their music has a way of getting people up and dancing, and it would be a fitting tribute to their talent and success. 
Alternatively, the epic soundtrack for the movie Gladiator by Hans Zimmer would be an excellent choice. The way he weaves different instruments together to create an immersive soundscape is nothing short of remarkable, and who wouldn't want to experience that on a gold record? 
Lastly, I couldn't resist the timeless beauty of classical music, and a rendition of "O mio babino caro" by Giacomo Puccini would be an excellent addition to a gold record. The soaring vocals and lush orchestration never fail to transport me to another world entirely. 
All in all, the possibilities are endless, and the decision is never easy.  
PS: So, you grew up in a musical family. What was that like?
DB: Growing up with music was an absolute joy for me. My mother, a classically trained opera singer, filled our home with her beautiful voice, and I couldn't help but be drawn to music. I started taking piano lessons and was trained under a classical music curriculum, which taught me the values of discipline and perseverance. With time, I began participating in Eisteddfod competitions, which allowed me to showcase my talents and gave me the confidence to pursue music further. 

Music not only became a way for me to achieve personal goals but also helped my family connect on a deeper level. We often used music as a tool to process and express difficult emotions, and it created a safe and joyous space for us to come together. The sense of fulfillment and happiness that music brings to my life is immeasurable, and I am grateful for the positive impact it has had on me. 
PS: And what does that look like for you today? 
DB: Today, music continues to be a significant part of my life, and I can't imagine a world without it. It has taught me the importance of hard work and dedication while providing me with a creative outlet for self-expression and connecting with others. The joy and beauty of music will always be a part of me, and I am forever grateful for the gift of music in my life.
PS: Any rituals you have around listening to music?  
DB: I listen to music in a variety of ways depending on my mood and circumstances. When I want to really immerse myself in music and the live experience, I love attending music festivals or acoustic sessions. There's something magical about being surrounded by other music lovers and feeling the energy of a live performance. On the other hand, when I need to focus on work, I often listen to music to help me stay in the zone and block out any distractions. Lastly, walking my dogs is another opportunity for me to listen to music and enjoy some fresh air at the same time. No matter how I listen, music has the power to enhance any experience and bring joy to my day.  
PS: What's on your playlist these days?  
DB: I'm someone who loves to mix things up when it comes to music. I'm all over the place, constantly jumping from indie folk to alternative rock and everything in between. I have a few favorite artists that I've been obsessed with lately, including Spoegwolf, Paramore, Of Monsters and Men, and Mumford and Sons. But I also like to throw in a little bit of Bruno Mars and Dua Lipa for good measure. There's just something so satisfying about discovering a new artist or album and feeling that immediate connection to their sound. Whether I'm in the mood for something mellow or upbeat, I always find myself gravitating toward a wide range of genres and styles. It keeps things fresh and exciting, and I never know what kind of musical journey I'll end up on next. 
PS: What does an ideal evening look like to you?  
DB: I'm all about having a good time, and my ideal evening is no exception. First and foremost, I love a good board game night with my friends and family. It's the perfect opportunity to show off my ultra-competitive side and crush my opponents (or, more likely, get crushed myself). 
But that's not all! I'm also a big fan of the "six degrees of separation" game, where you try to connect any two people or things in six steps or less. It's like a mental workout, and it's always a hoot to see where the connections take us. 
PS: Sounds like a night full of fun, what's on the menu? 
DB: Of course, we can't forget about the food and drinks. I love to cook up a storm in the kitchen, trying out new recipes and experimenting with different ingredients. And of course, it's always more fun to enjoy a meal with some tasty beverages to wash it down. 
So, if you're looking for a good time, come on over to my place for a board game battle, a mind-bending game of six degrees, and some delicious food and drinks. It's sure to be a blast! 
0 comments