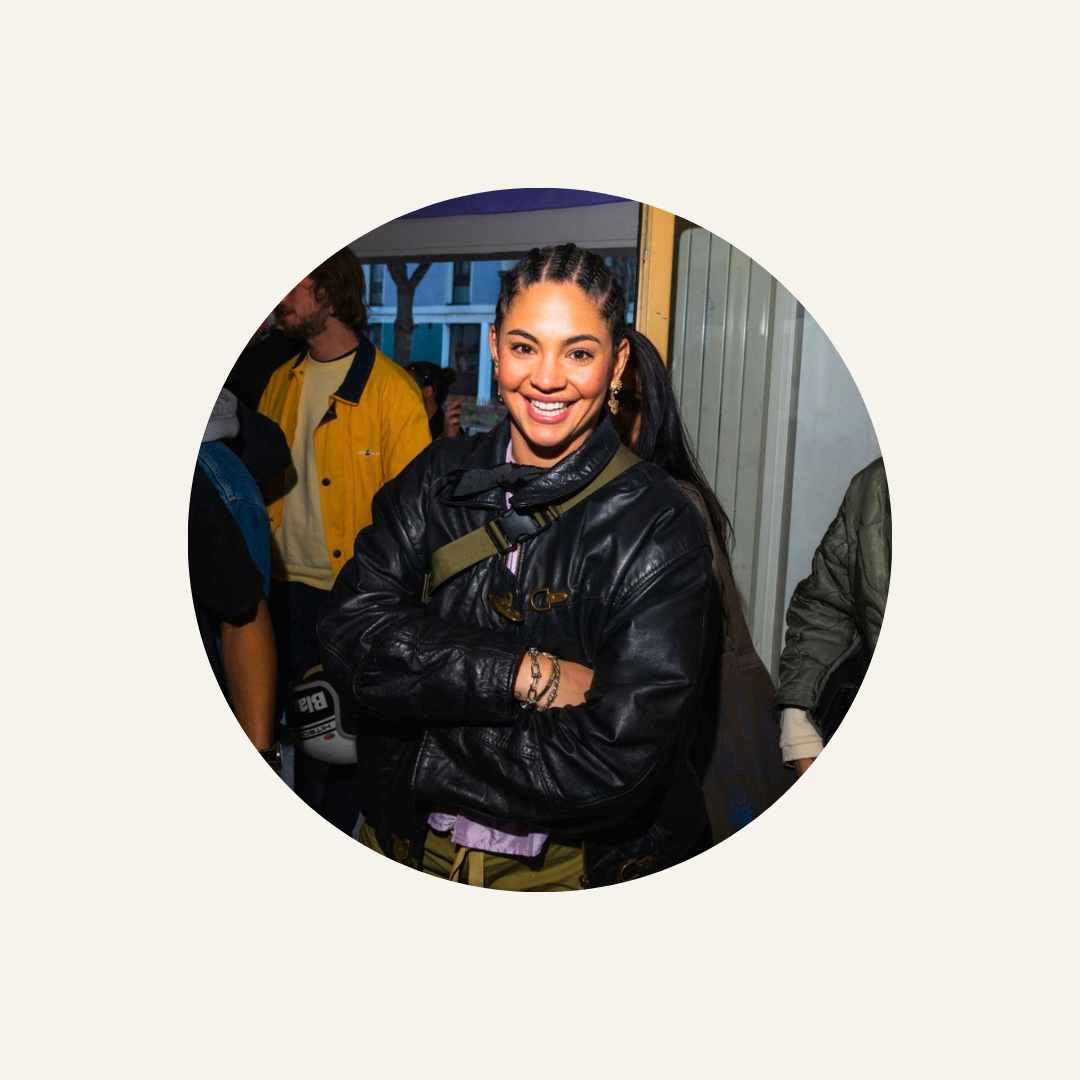 On The Record With Ileana
0 comments
In On The Record, we speak with members of the Precious Sound community about their music truths, precious mementos, and more.  
In today's On The Record, we sit down with Ileana Diez. Named one of Billboard Magazine's 2021 "40 Under 40," Ileana is the founder of her own brand strategy and creative marketing consultancy, where she utilizes her global understanding of  people and cultures to build brands and create global and culturally relevant marketing campaigns all while empowering communities of color. We discuss her work as Head of Marketing at Roc Nation and the artist careers she launched, her childhood growing up in many countries, and what it's like to be a third culture kid. 
Precious Sound: What did music mean to you growing up?
Ileana Diez: Growing up, music was everything to me. It was my escapism, my fantasy, and my privilege. Bless my father for making music so accessible to me, because I have never known life without a perfect song to accompany it. 
As a kid, my family moved around the world a lot, but no matter where we lived there was always a section of the house reserved for my dad, his speakers, and his 10K plus records. My sister and I were forbidden to ever touch them, but sitting with my dad as he listened to an eclectic array of music such as jazz, opera, world, rock n roll, and funk was one of the biggest gifts of my life. I saw how music could communicate even with no words, how a person could become so moved by what they heard as well as how magic existed when you sang your heart out. My dad gave me permission to feel music deep in my bones from the very beginning, and it's been my companion through it all. 
Ileana's father's music room in Singapore, one of her favorite places
PS: What is the moment you realized the importance music plays in your life?
ID: As a kid of the 90s, I grew up idolizing pop stars, and followed their music as if it were my religion. But when I was 12, my parents got divorced and the music of my idols no longer could guide me through the next chapter of my life. It was around this time that my sister's friend made me a burned CD of Dashboard Confessional, which became my portal to singer-songwriters, people feeling their feelings, and artists talking about real human experiences. This radically changed my life, as music no longer just served as entertainment, it became my floatation device, my source of inspiration and best friend. 
Ileana as a youth loving music!
PS: You grew up across many different cultures, how did that shape your musical understanding?
ID: As a third culture kid, I was so privileged to be able to see that no matter a person's race, gender, ethnicity, or socioeconomic experience, music is a connection straight to the soul. It didn't matter if a song was in a language that I didn't know or if it was a sound I had never heard before, the universality of music allowed me to connect to people all around the world and allowed us to speak a universal language to one another. Whether it was a Bob Marley song playing at a roadside stand in Indonesia, or seeing traditional Thai music being performed, I was able to sing and dance alongside all those around me.  
PS: What's your favorite spot to hear music?
ID: Too hard to say just one so I am going to cheat a bit and give you my Top 5 spots to listen to music: 
In my dad's music room in Singapore where he makes me sit in the middle of the couch so I can get the best experience possible. 

On an airplane 30,000 above ground where there is nothing to do but sit and enjoy. 

Walking around and exploring a new city, earbuds playing the soundtrack of the day.

Sitting still in nature looking at a fantastic view with a glass of wine and great friends around.

Live with thousands of strangers all screaming their hearts out together.
PS: You have worked in various roles in the music business from Rocnation to Island Records and many more stops, what perspectives did these different experiences give you? 
ID: The music business is a wild ride, but one I am grateful I got on. Very early in my career, I asked a boss of mine what his thoughts were about me going to law school. I will never forget him looking me straight in the eye and saying gain as much experience as you can from all different angles, that way no one can lie to you because you know the truth. Although I never ended up going to law school, I carried this with me throughout my career and always worked to diversify my experience that way the more I knew, the better informed I could be with all my decisions and directions. This has always served all the companies I have worked for and clients alike because my point of view will never be one-sided, it will always be coming from a kaleidoscopic mind that has been built across different businesses, different job titles, different genres, and different markets. 
 Island Records Days
PS: In your work, you create collaborations at the intersection of music and culture, what do you see as the keys to success when launching these campaigns?
ID: At the root of everything I will always do, will be authenticity. I have so much love and respect for people, and I understand so deeply the power of music. For this reason, I understand the responsibility to create great campaigns in the real world that will resonate with people, create culture-shifting experiences, and create work that will always intentionally make the world a better place than it was before. When building a campaign, it is crucial to be aware and sensitive to the issues that your target audience may be facing, and maintain a sense of humanity through it all. When launching a campaign, my goal is always to be thoughtful: When is the right time to launch? What is the best way to speak directly to my target audience? How can we create the biggest impact with the campaign?  If you are lazy when creating a campaign, it will always show. So my biggest keys to success will always be: be creative, be thoughtful, and give it your all. 
At Roc Nation Brunch with the band The Aces 
PS: You recently moved back to Mexico City where you spent your early childhood, how has it been reconnecting with the local culture and what are you most excited about as you make CDMX your home?
ID: Even though I had visited CDMX many times since the years I spent living here as a child, I underestimated the profound impact living here again would have on me. Although the special feeling of this city and its people has never left me, being back now has me hungry to learn the history of all that makes Mexico so special and unique: the ancestral connection to the food, the variation of song and dance from different regions, the relationship between art and culture. I am able to learn the context of all I felt yet didn't know as a young girl, and it's been a gift that keeps on giving.
Ileana on set for a client video
PS: What most surprised you about Precious Sound's silver, gold, and platinum records?
ID: What surprised me most about Precious Sound's iconic records is the fact that not only are they beautiful, but they can ACTUALLY be played! With such attention to detail to their appearance as well as sound quality, these records are a piece of art as well as a badass record to listen to. 
PS: What song or artist would you like to see (and hear) on a gold record?
ID: It would be my honor to listen to, and dance around to, Rumors by Fleetwood Mac on a gold record because the album is pure gold. Bonus points if I am also able to do said listening and dancing with the queen herself, Stevie Nicks. 
0 comments