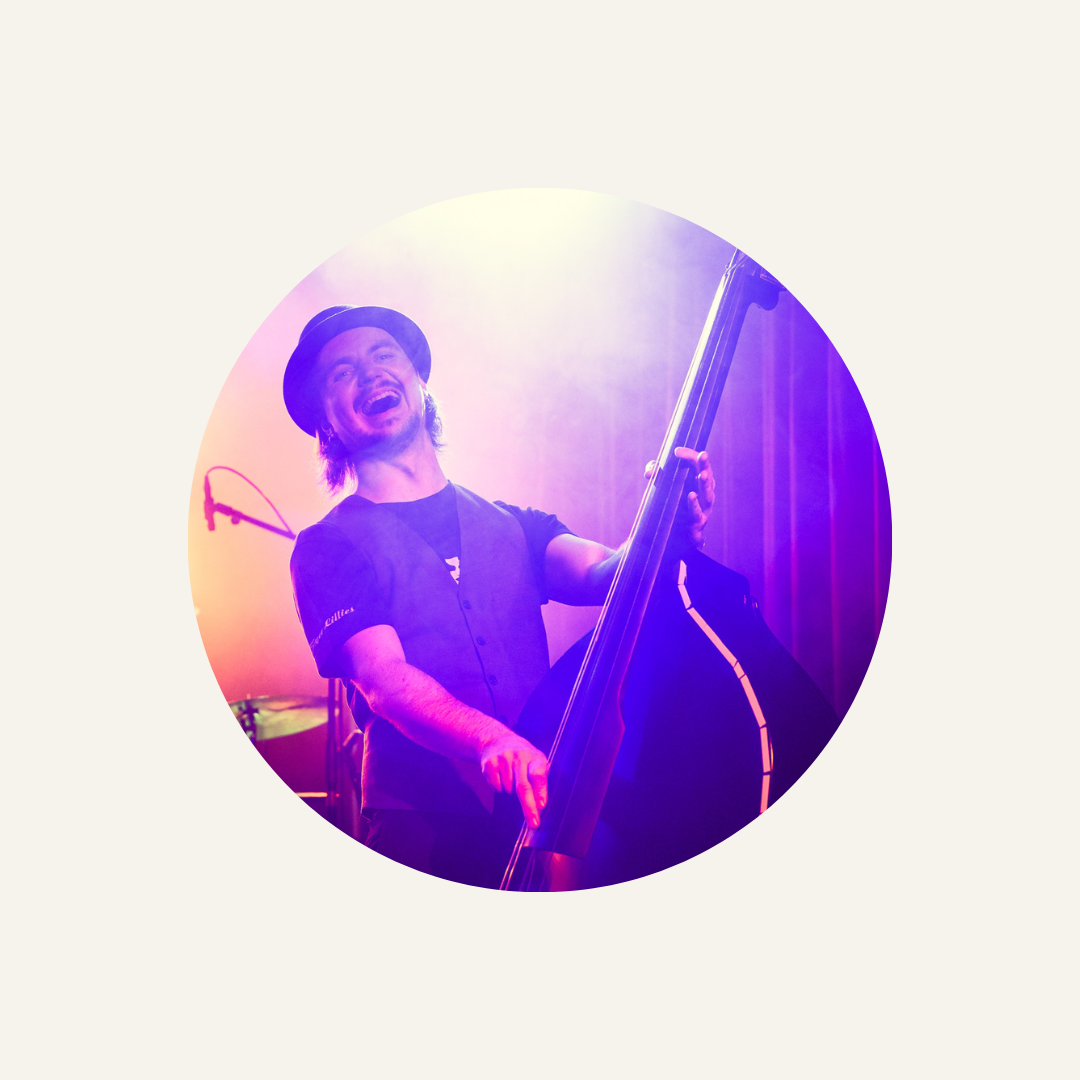 On The Record With Philipp
0 comments
In on the record, we speak with members of the Precious Sound community about their music truths, precious mementos, and more.  
This week, we sit down with our friend Philipp König! He is multi-dimensional man being key account manager of one of Europe's biggest resellers in the audio-/video-sector I-DI GmbH - and manager for their vinyl accessory brand  Audio Anatomy by day, and musician by night! We are excited to share his story with you!"

Photo By: Mark Morgan
Precious Sound: What is the moment you realized the importance music plays in your life?  


Philipp König: When Gorillaz – Gorillaz came out, it made me a fan of other styles of music, visuals, and art itself. Then after hearing Deftones and Nine Inch Nails for the first time, it was the next big jump. At 13, I started to attend huge festivals with up to 150.000 fans and saw KoRn and Queens of the Stone Age for the first time. And after that moment, I wanted to be a musician myself. Since then, I started to play all sorts of instruments like guitar, electric guitar, keys/synth, ukulele, upright bass, electric bass, and a little bit of banjo and mandolin.
Photo By: Jakob Leiner
PS: What did music mean to you growing up?
  
PK: Before I was 11, it actually didn't mean a lot to me. A friend of mine was a big The Offspring fan and we were listening to it all day, but I didn't know much other stuff – only the Hit-singles that came out and some German comedy songs of Otto Waalkes and Fredl Fesl. At that time, MTV was still big so what wasn't on the TV didn't exist for me. BUT it was also a time when Grunge, Pop-Punk and Nu-Metal was considered Pop-Music and still was on air, so TV was a great educational tool.

PS: What most excited you about Precious Sound's silver, gold, and platinum records? 

PK: One of our sister companies is a pressing plant that's specialized in producing marbled and splatter vinyls…and since I know how hard it is to get a great looking splatter look, I can't even imagine the effort of pressing/carving records onto precious metals. And before that: creating the records itself! I'm already impressed by the records and cannot wait to get my own.  

PS: We hope to get that record in your hands very soon! What song or artist would you like to see (and hear) on a gold record? 

PK: Definitely Silk Sonic with the record Silk Sonic – An Evening with Silk Sonic. 


 
PS: What role does music play in your life today? 
PK: First thing I did after business school was study Musicology at the University of Arts in Graz to be in touch with music every day. During this time, I worked as a guitar teacher and session musician and played in more than 40 bands. So after university, I worked as a roadie and stagehand at our biggest local venue for acts like Billy Talent, Amon Amarth, Arch Enemy, Tommy Emmanuel, and so on. Then the pandemic hit and I-DI GmbH called me if I'd work for Audio Anatomy and now I can be in touch with records every day. So I would say it plays a huge role.
Photo By: Guenther Floeck

PS: What's on your playlist these days?  

PK: Everything from Glam Rock to R&B to German Rap Music to Prog-Metal and Art-Rock. But since my favorite musician Nuno Bettencourt released a new Extreme record these days, I find myself listening to Extreme almost exclusively!
0 comments