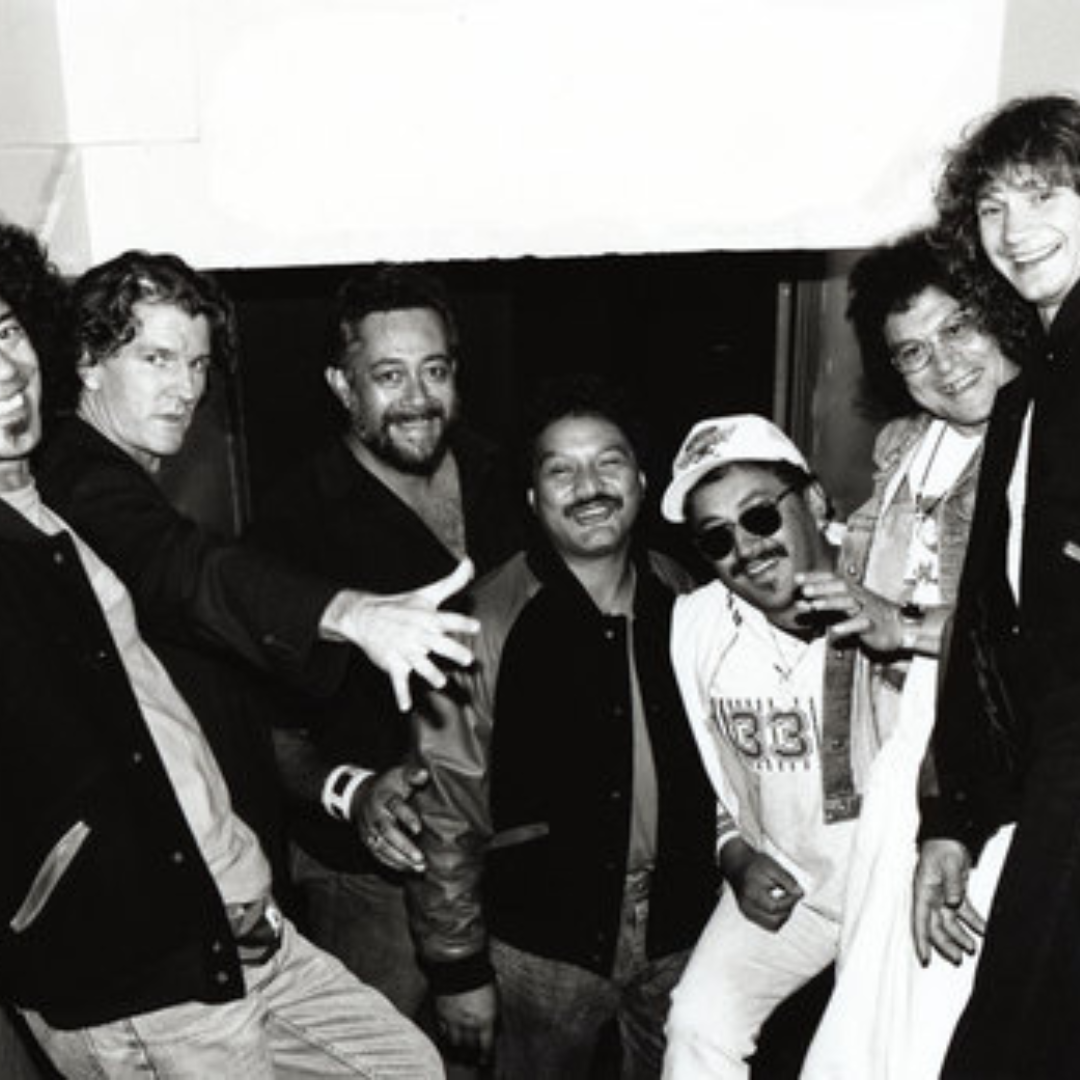 Our Favorite Live Shows Throughout The Years
0 comments
Summertime is the season for concerts and live music. This year, the tour circuit has been out of this world, from Coldplay, to Elton John, and Beyonce to Taylor Swift, and it inspired us at Precious Sound to reminisce with each other on our favorite live music memories. Whether it's seeing your favorite artist at a stadium that holds 75,000 people, or at a local amphitheater that feels like they are singing straight to you, concerts are at the heart of our love of music. We convinced our co-founder Mark, who is the king of the live show experience to share his favorite shows, and a we recruited a few more team members to share their favorites for good measure.
Mark
As a live music lover I was blessed to be born and live my teenage years in Auckland, NZ. Being at the bottom of the world normally can have its disadvantage but not for live music. As NZ is very close to Australia, many of the most popular and largest touring concerts would play in Auckland as a followup to their Australian tour, often times being their last stop on their world wide tour. Many of the artists become very personal and emotional after touring for so long. I found as a fan, the artists made even more of an effort to connect with the audience on their last stops. I broke down my experiences in categories.
Largest Concert: Bowie Down Under in Auckland 1983.
The final concert was at Auckland's enormous Western Springs which was a speedway stadium. It was the largest audience ever recorded for an Australasian concert and was believed to be the largest single crowd gathering in the history of New Zealand totaling 75,000 people. The incredible thing about this venue is most of the crowd is sitting on a grassy hill right next door to the Auckland Zoo - I think the animals were enjoying Bowie as much as I did. 
Best Atmosphere: Queen 1985 at Mount Smart Stadium
I was a die hard Queen fan and had many of the albums on tape. During one of their last concerts, the atmosphere was incredible, everyone in the crowd was singing to the music, it was truly a memorable night that I was lucky to experience. We had also managed to score great tickets. An interesting story, which we found out later after the concert, was that Eddie had been out partying hard with Tony Hadley from Spandua Ballet the night before the concert and Tony came on the stage to join in on the encore "Jail House Rock", but started singing Tuttii Fruitti Instead. This created even more excitement with the huge crowd.
Coolest Venue: The Powerstation
One of NZ most iconic inside venues is The Powerstation. I went to the Beastie Boys concert in 1992 there and they rocked this venue which is nestled close to one of Auckland's dormant volcanoes Mt. Eden. When they played Fight For Your Right I am sure the sleeping mountain could here their music.
Most Memorable: The Herbs
My family owned a small business and had a wide range of clients. One of them was a member of a very famous NZ reggae band, The Herbs. My brother had a large 21st birthday party at home, and unknown to him, my mother had organised for them to play. This incredibly close and personal live experience was one of the main reasons I became such a great fan of reggae music.
I was lucky enough to go to many other live concerts, some of the other more memorable ones - Michael Jackson's concert in 1996 was the most incredible stage performance. Madonna's 2016 tour had the loudest girls who were screaming the words to her songs, Pink Floyd in 1988 had the incredible floating pink pig, and of course witnessing Elton John live, twice!
Stephanie
My favorite concert was Depeche Mode, I saw them when I was 14 in a small town in Germany. They were not too famous at that time and were very affordable. Seeing them playing a concert in such an unknown city and then only several years later in Düsseldorf, a big concert was just amazing to see happen. I grew up with them and they will always remind me that you alway have a second chance.
Ursina
This is a hard question! I am going to pick seeing Duran Duran at the Garden in New York with my mom when I was in high school. We got the tickets last minute from friends who had to go out of town unexpectedly. We were in the second to last row, but we were out of our seats for the whole show, we had so much fun.
Olivia
I hate to be so cliche and curreny, but I saw Taylor Swift on her Era's tour in July and it was the most incredible concert experience. I went with my sister and my niece for her Christmas present. Looking and seeing my teenage niece, myself in my 20s, and my sister in her 30s have tears in our eyes singing songs that have been with us through many stages of life was a sweet moment. I was never a die hard Swiftie, but after seeing this incredible production, my respect and love for her has only skyrocketed. I am grateful to have shared it with my two favorite people in the world, too.
As the seasons change, our concert going will not be slowing down, and we hope yours doesn't either! We'd love to hear your favorite memories surrounding the shows you have been to throughout the years. Drop a comment to share!
0 comments