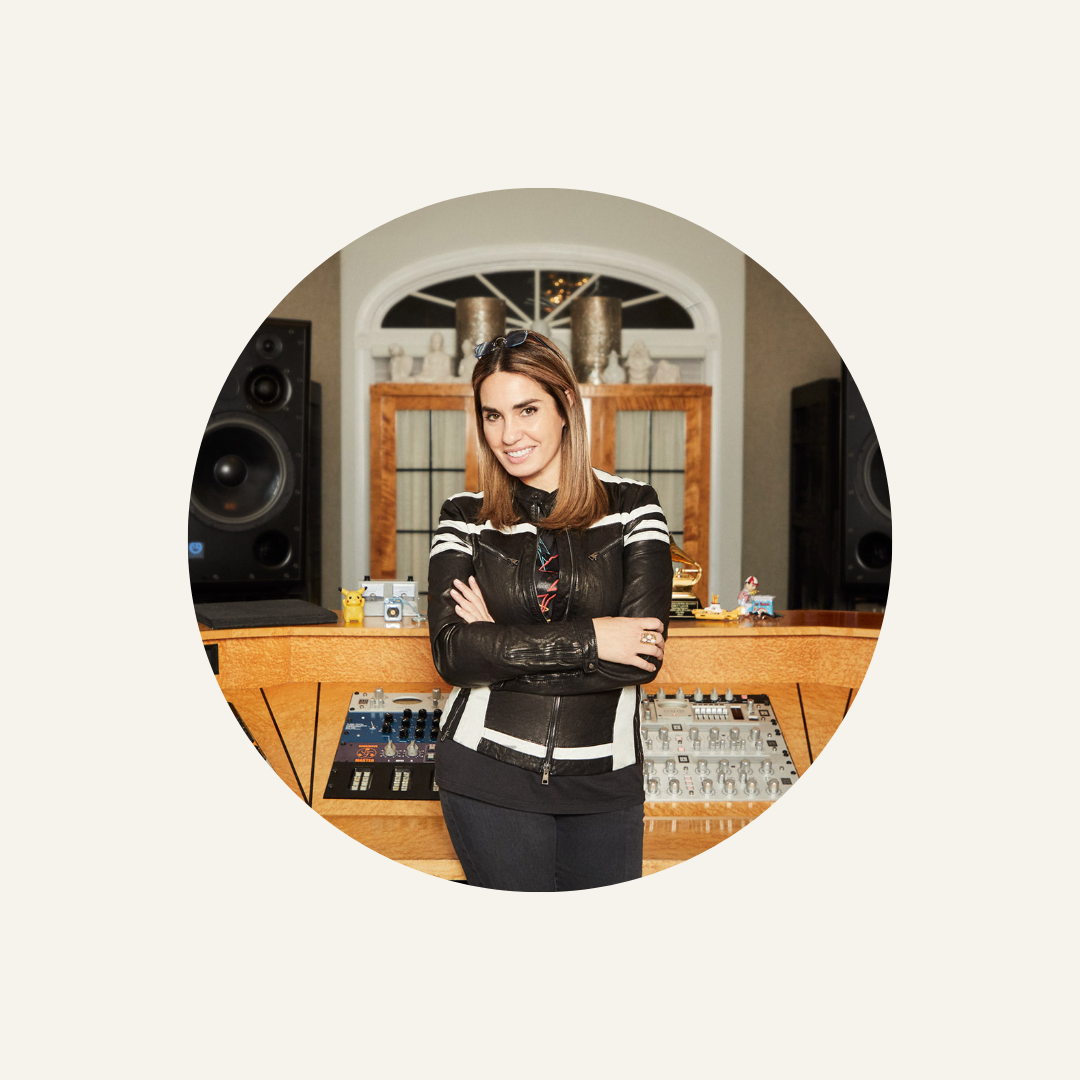 Women In Music - 5 Powerhouses In the Industry
0 comments
Beyoncé Knowles once said "I don't like to gamble, but if there's one thing I'm willing to bet on, it's myself." And boy, did she prove herself right. It's easy to see women in music, like Beyoncé, and recognize the powerhouses they are, but there are women in all corners of the industry that are betting on themselves, proving themselves right, and making massive impact. While our team is at SXSW meeting industry dominating women, we wanted to celebrate 5 great ones who have led the way in honor of International Women's Month. 
Emily Lazar - Mastering Engineer and Founder of The Lodge
The New York based founder, president, and chief engineer of audio mastering facility, The Lodge, has mastered over 4,000 albums. In 2019, Lazar became the first woman to ever win a Grammy for album engineering in the non-classical category for Beck's Colors. She has worked with artists Vampire Weekend, Dolly Parton, David Bowie, Sia, and hundreds more.
In her Rolling Stone interview, she shared "It was horrible to be the only woman in the studio. I was really hungry to learn everything. I held myself to a much higher standard because I knew everyone else around me would. I never wanted to be knocked off my block by some asshole." We are amazed by her gusto and the way she has so powerfully made a name for herself.
Susan Wojcicki - CEO of YouTube
When it comes to Google, you may not think of the name Susan Wojcicki, but you should. In 1998, Google co-founders Sergey Brin and Larry Page rented Wojcicki's garage in Menlo Park, CA and developed Google's search engine there. She was then hired in 1999 as Google employee number 16, and worked on everything from AdSense and Google Analytics to Google Books and Google Images.
In 2006, she was an integral advocated for the $1.65 billion acquisition of YouTube, which has grown to 2.5 billion monthly viewers. Google & Youtube have created the largest space for musicians to showcase their musical talent, and for consumers to discover their new favorite artists. Imagine where music would be if Google and Youtube didn't become what they are today, and we have Wojcicki largely to thank for that.
Jamila Thomas Co-founder, #TheShowMustBePaused; VP of Artist Marketing at Motown Records
Jamila is a proven and passionate advocate for artists who operates from a place of true passion for music, culture and community. So much proof of her passion and work ethic is in the movement she co-launched, #TheShowMustBePaused, shortly after the murder of George Floyd.
Her mission is to hold the industry at large accountable, as they benefit from the efforts, struggles and successes of black people. She advocates for these entities to protect and empower the black communities that have made them disproportionately wealthy in ways that are measurable and transparent. 
Michelle Jubelirer - COO of Capitol Music Group
Jubelirer is the first female CEO in the 80 year history of Capitol Music Group. Through her outstanding experience as an attorney, Jubelirer developed a vast network of industry relationships, which caught the attention of major labels.
She supported former Capitol Music Group chairman Steve Barnett's team, which revitalized the company after years of cost-cutting and diminished influence, and is widely regarded as one of the most respected executives working in music today.
Sylvia Massy - Record Producer/Engineer
Massy is best known for her music recording, producing and mixing on Tool, Red Hot Chili Peppers, Prince, and Johnny Cash. She is an eclectic soul and teaches students at Berklee Online to re-examine the recording process with out-of-the-box methods using everyday objects. 
Not only is she a surprisingly prolific artist and writer, she also owns the world's largest collection of vintage microphones!
Happy International Women's Month, it has been great to meet so many women in music at SXSW this week. We are especially thankful for the great event hosted by Women in Music, an organization brining more women into all parts of music. We are so incredibly grateful for the innovation and impact that every woman has made in this industry we so love, and we will continue betting on women every day.
0 comments